Began NROTC Program at Trinity College in Hartford, Connecticut, 1943-1944.

Years at Tufts: 1944-1946,1948-1950

Degrees: Bachelor of Naval Science, 1946; Bachelor of Science in Civil Engineering, 1950.
Activities at Tufts: Company Commander in the NROTC Unit and member of the Tufts wrestling team, 1944-1946. President of the Tufts Engineering Council and elected to the Phi Beta Phi Honorary Society, 1948-1950.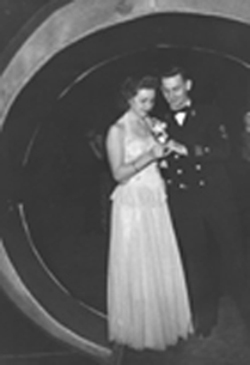 Received his Marine Corps Commission as a Second Lieutenant in March 1946, and then received Officer's Training at Quantico, VA, and Parris Island, SC.
At the end of officer training in 1946, sent to join the First Marine Division in China. The Marines were in China in an attempt by the United States to prevent a civil war between the Nationalist Army under Chiang Kai-Shek and the Communists.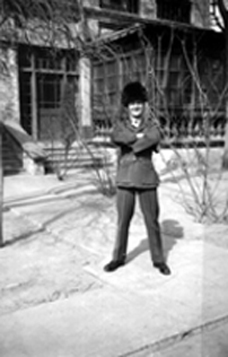 When the negotiations broke down in 1947, Lash and the First Marine Division were moved to Guam, where he spent one year.
In 1948, following two years of service, Lash was released to inactive duty as a First Lieutenant and returned to Tufts to earn a BS in Civil Engineering.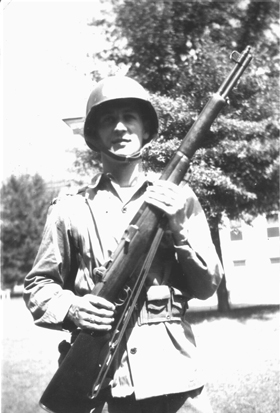 When war broke out in Korea in 1950, Lash was recalled to active duty and sent to Portsmouth, VA. Lash's expertise as a civil engineer was used to help in the construction of the Marine Corps Forwarding Depot, a new supply base. He commanded a platoon and was involved in laying out plans for the construction crews.

Family: Married in 1950 to Janet McCutcheon, 4 Children.

In 1952, he was released from active duty as a Captain, United States Marine Corps Reserve. Lash then went to work for the Federal Highway, where he spent a 25-year career involved in the planning and construction of the National System of Interstate and Defense Highways.

Lash retired from the Federal Highway Administration in 1980 as Director of Environmental Policy.

From 1980-1986, Lash developed his hobby of woodworking into a cabinetmaking business.

From 1987-1988, Lash was a volunteer in a New York City program, Covenant House, a Christian program which provided a home,education, and encouragement to boys and girls who would otherwise be homeless. Lash served as a counselor and manager of supplies.

From 1993 through today, Lash is the coordinator for a Prison Aftercare Ministry organized by his church to help men and women in a nearby prison build constructive lives after their release.